Today we welcome guest blogger, Tamieka Smith of Tamieka Smith Photography.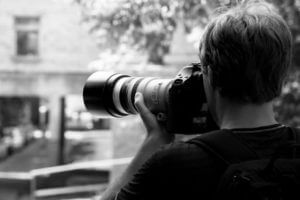 The best moments in your life deserve to be captured in the most amazing way possible.
So why would you want to risk it with hiring an amateur photographer when you can easily have a professional photographer photograph your event? Someone who knows the Art of Photography is so much more likely to give you better results than somebody who just owns a DSLR and takes pictures only in Auto-mode!
Other than thoroughly knowing how to use cameras and related equipment, a professional photographer also has a better eye for poses and picture composition. So whether you have your baby's first birthday coming up or your wedding is fast approaching, hiring a professional event photographer can be a great decision.
Here are more reasons to support that argument:
1. Experience Matters:
As an experienced Northern Virginia photographer who has covered several events before covering yours is going to be so much better prepared than someone who has just started?  Like every other field, experience in photography is something which makes a world of a difference.
Your big event cannot be repeated, it is not a dress rehearsal! You need to hire an event photographer who gets things right the first time. From apertures to shutter speeds, the event photographer in question must rely on their training to select the best settings to give you the best photographs.
Just imagine working with someone who takes 7 different shots of your friends because they have never covered an outdoor event. That's one HUGE recipe for a nightmare!
2. Equipment and Software:
Ask any photographer to list their top 5 most important things; lenses would clearly be in that list. While tripods, diffusers and reflector kits are equally important photography equipment lenses are super important. The reason being that with the right kind of lens you can take an average photograph and turn it into something that looks ready to be published in a magazine.
Even if the picture composition is great, the poses are right, the lighting is perfect but if you don't choose the right lens you can easily miss out on the opportunity of clicking a truly stunning photo.  Again, the training and experience of an event photographer is going to help them decide which lens works best.
Another way you turn an average photo into a magazine ready one is by editing it perfectly. This obviously means that the photographer you select must have sound knowledge of various photo retouching software. An event photographer is likely to have it as compared to the amateur one.  A professional photographer will take the necessary time to remove flaws and other imperfections.
So it's obvious that if crystal clear, beautiful, flawlessly edited photographs are something that you seek, then hiring an event photographer is your safest bet.   Your photographer should be able to create a piece of art that worthy of hanging on the walls of your home.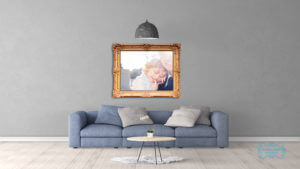 As a concluding note, just ensure that the Northern Virginia photographer you select and hire should be the right candidate for the job. For starters, take your time researching the various event photographers in the area and then finally deciding on someone. Make sure to thoroughly go through their portfolio to have a better understanding of what kind of work they promise, and what do they deliver.
Secondly, ensure that the photographer has insurance you never know when there may be a need for it. Lastly, the photographer must have the appropriate equipment because how else are they going to take envy-worthy photographs without it?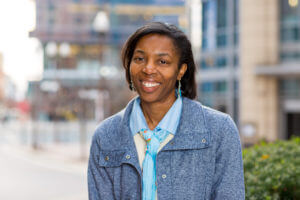 Tamieka Smith a Northern Virginia Family Photographer.  She specializing in family, maternity, military and event photography.  Visit her online at www.tamiekasmithphotography.com or on Facebook http://www.facebook.com/tamiekasmithphotography